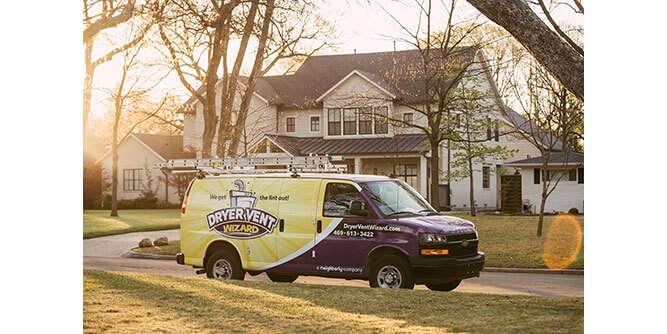 Dryer Vent Wizard
An Outbound Case Study
Dryer Vent Wizard in Sacramento has been in business for nearly a decade cleaning dryer vents and had amassed a strong customer list in a large California metropolitan area.  They managed multiple technician calendars and were really doing quite well.  There was just one problem: They weren't effectively managing their book of business for return appointments.  This means that if they were able to complete 2,500 house calls in a week, they had to find a NEW 2,500 customers every year.  Anybody who has managed a book of business or done marketing campaigns knows how difficult, if not impossible, this can feel.   
Gina was referred to Brightbell by a fellow franchise owner who had experienced a similar need.  Within just a couple of weeks, Brightbell was able to start calling customers who had previously been successfully serviced by her dryer vent cleaning business.  We simply called 25 customers a day who were serviced more than two years ago to let them know that their annual cleaning was due.  We used the clients' local phone number to call from so that callers who looked up the caller ID knew it was coming from Gina's business.  A voicemail was left if they were unable to answer, and calls were made during regular business hours. 
The results were pretty stunning: 
400 calls made

 

112 callers reached (28%)

 

46 appointments scheduled on the spot

 

Estimated 120 return phone calls to schedule additional appointments or inquire about the call

 

Approximate client cost per scheduled appointment:  $8.73

 
One of the calls even resulted in a 24-unit apartment complex re-establishing services and scheduling recurring appointments. 
"You are doing GREAT!" says Gina.  It's always exciting when our hard work results in satisfied clients.