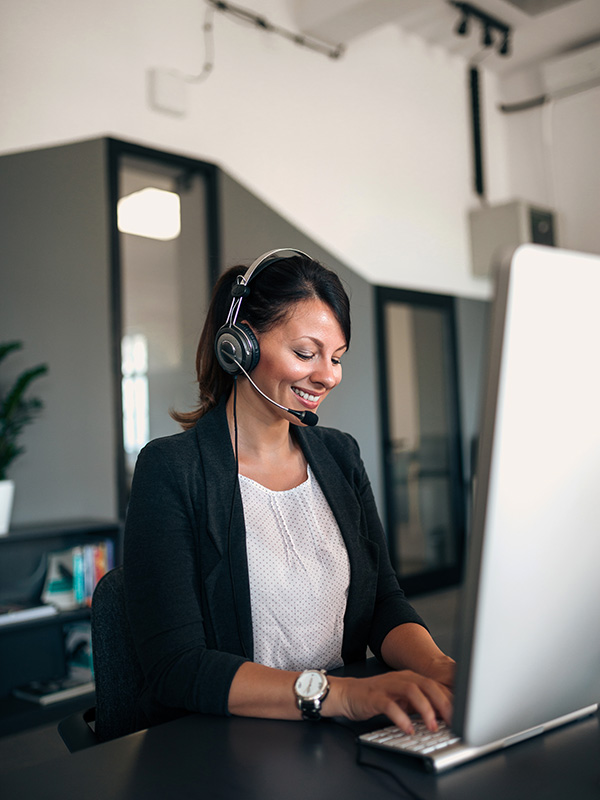 Real People.
Real Solutions.

Customers notice great service. Research shows that 96% of consumers base their decision to use a brand by the quality of service they receive.
If you want your business to thrive, it's crucial that you offer stellar customer service – both in-person and over the phone. That said, it's not always easy to give your customers the quality service they deserve. You may not have enough employees, or can only operate within business hours.
There's a way to change your customer communications for the better: give us a call and get answering service support.
Communication Services
Live Answering Service Center
If the phone rings, we answer it. We can deal with marketing support, dealer locate, tier one helpdesk, you name it.
Live Virtual Receptionist Services
Friendly and perfectly appointed virtual receptionist call answering. We understand that we are an extension of your business when offering our live virtual receptionist services.
eCommerce Support
Our trained personnel are skilled in all areas of the e-Commerce Customer Service Cycle. Depending on your particular needs, you can select shared agents, who conduct multiple campaigns, or dedicated agents, who focus solely on your business.
Appointment Scheduling
We can schedule appointments or reservations. (Short staffed here? Let us handle it). We can also do warm reminders and follow ups.
Dispatch
We can integrate with your scheduling system or handle it all. Get your techs to the right spot on time anytime and anywhere they're needed.
Inbound and Outbound Lead Management
Outsource your calls to us entirely, or during peak hours to reduce wait time, dropped calls and increase conversion. Our workforce management tools and software provide the data you need to feel comfortable handing over your campaigns. Grow your business through customer loyalty and retention.
100% US-Based
Receptionists
24/7/365
Customer Support
50,000+ Calls
Managed Monthly